Too Hot To Handle: Germany - Participants & information
Actually, our hot contestants thought they were part of the "Temptation Island" show. Full of anticipation and desire, our candidates get to know each other and really heat each other up. But shortly after their arrival in paradisiacal Mexico it becomes clear: touching is taboo. The contestants have been tricked into being on Too Hot To Handle, the show where sexual contact is strictly controlled and even punished.
However, in order to win the €200,000 prize money, our hot singles have to keep their hands off each other. Because every violation of the rules is punished with a hefty fine. Of course, it is not made easy for the singles. Everyone sleeps together in one room and even shares the beds, which of course doesn't make it easier for them to keep their hands off the other participants. The tensions are high, but the goal is clear: Emotional bonds are important and our singles should learn to build them up sensibly and to keep them as best as possible and to deepen them further.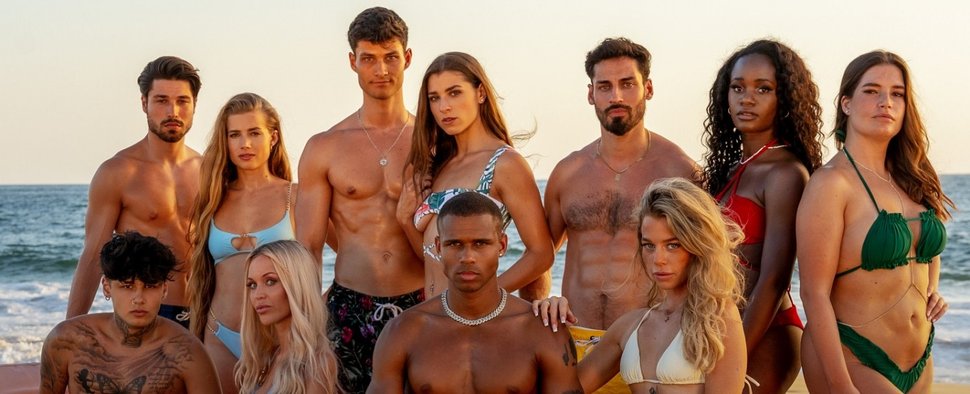 Away from the hormonal balance of senses and actions controlled, towards emotional attachment and conversations based on real deep interest in the person. The requirements were followed more or less well, but one thing is clear: the candidates had a lot of fun. and that's them, our hot contestants, here you can find out who our hot contestants actually are and where they come from and what happened to them after the show.

Kevin Njie
Kevin has been one of the girls' favorites at the villa from the start. But on the show, it quickly becomes clear that he's only attracted to one. In his life outside of "Too Hot To Handle", the 26-year-old is not only a model and influencer, but above all a professional footballer, for SC Weiche Flensburg 08 the hottie plays in defense in the regional league.

Dennis Drömer
Dennis is a model and photographer. However, the 33-year-old also works as an influencer. The Berliner shares his private life with his followers and from time to time the background of being a model.
Early on in the show, the young man realized there wasn't the right person for him to really find and build an emotional connection, so he left the show early.

Fabio Falconieri
Fabio has romance in his blood. He is half Italian and thus causes butterflies in Anna's stomach on the show. The 26-year-old Berliner is also a model and influencer and lets his fans share his thoughts.
Fabio found it very difficult to emotionally bond with just one person, which is why he had to leave the show early.

Emely Kopf
Emely loves the sun, which is also the reason why the Berlin-born has spent the last few years on the beach in Ibiza. The 26-year-old started her own business early on and works as a make-up artist. In addition to her penchant for the spiritual, Emely also knows what she wants in men and is not afraid to take it.
Her emotional and honestly open nature and relationship with the other participants quickly makes her one of the most popular participants of this year's season.


Laura Muro
Laura is a UX designer and model and also earns something extra with Instagram and Tiktok. In the show, she appeared as a hot Latina who caused warm thoughts. However, the curvy model quickly realized that she wasn't the right person and that her role in this show is different.

Together with the other girls, the 34-year-old ensures a good relationship between the participants. Her empathetic, calm manner makes her the group's suggestion box and problem solver.

Onyi Alaike
Onyi was born in Hamburg and is currently studying dentistry. The 25-year-old is strong-willed and assertive. You can also admire her hot body on Instagram and Tiktok, because she is also active on social media alongside her studies. On the show, the beauty says she hasn't found anyone she wants to be in a relationship with yet, but maybe the experience she gained on 'Too Hot To Handle' will help her in the future.

Stella Stegmann
Stella makes it clear on the show that she knows what she wants: try everything. And this motto also applies to her private life. Stella enjoys being single to the fullest and simply loves contact with other people. The Munich native is Playboy Playmate of the Year 2020, models professionally and for social media, which can be followed on her channels.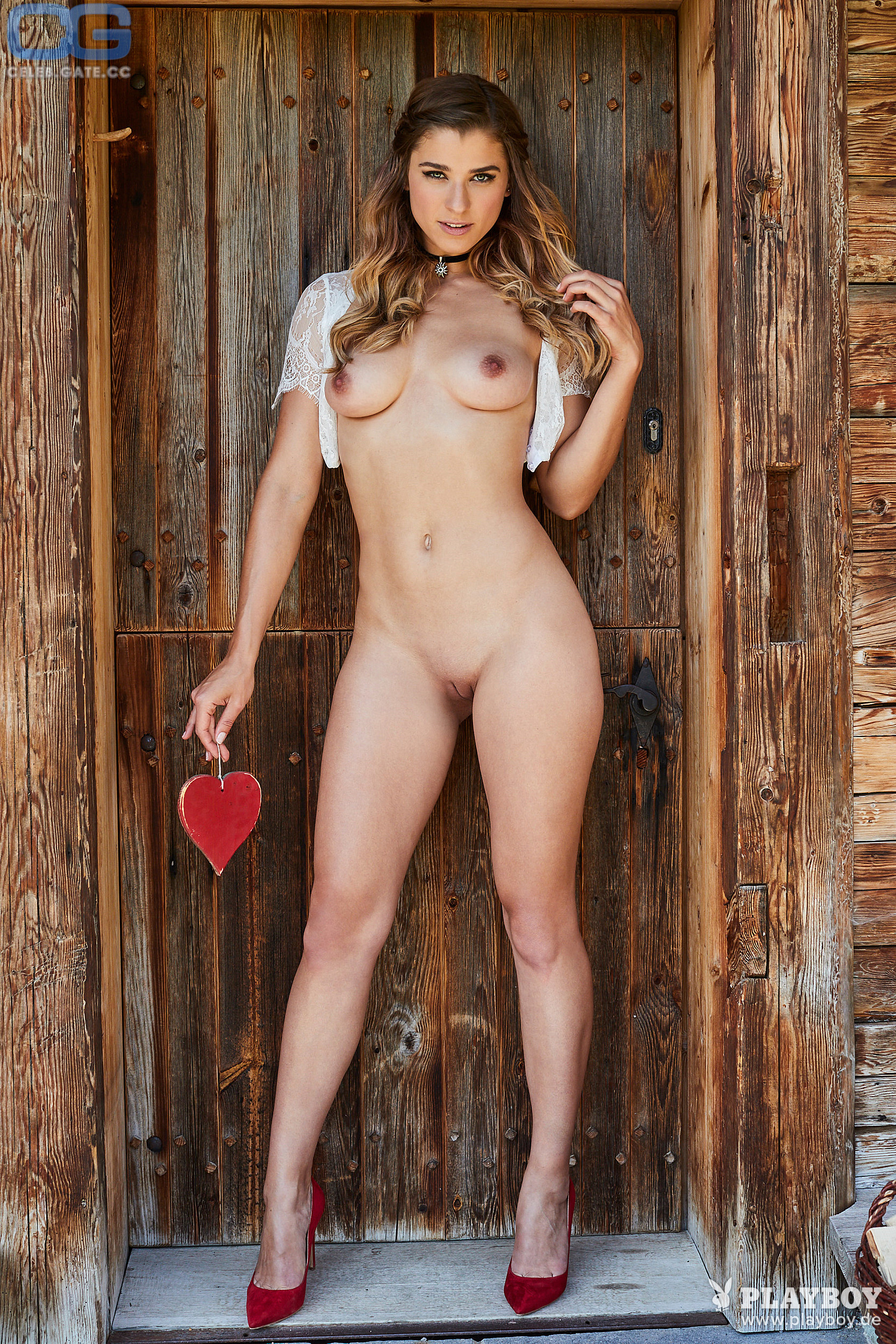 Lorra Sophie
Sophie comes on the show and flashes everyone. The beautiful blonde turns the heads of almost all participants in no time at all. Her manner and her looks make existing connections crumble, even if she makes it clear that she doesn't want to interfere in an existing couple. The 25-year-old lives partly in Dubai and partly in Berlin, but above all she travels a lot.
She is also an influencer and takes her followers with her on her travels around the world with hot pictures. She loves the warmth, the beach and the sun, but above all she earns her money through the Onlyfans platform.
Furkan "Akka" Akkay
Akka was just 21 years old when filming began, but according to his own statements, he has already been able to gather a lot of experience in his life. He currently lives in Vienna and, as a native Austrian, earns his money with influencer activities. He regularly uploads content to Instagram and Tiktok in particular.
Anna Strigl
Anna also lives in Austria and was already a familiar face to some before "Too Hot To Handle". On Tiktok she shares Spicy Stories from her private life with her followers and keeps neither setbacks nor new achievements secret from her fans.
The 25-year-old loves to share everything that concerns her in life with her followers, which she continues to do with "Too Hot To Handle". Her honest, open nature makes her well received by the viewers.
Oliver Nunez
Oliver made no secret on the show that he's not good at forming emotional bonds. Away from the TV show, the 28-year-old is a professional athlete and personal trainer. He also works as a model and influencer on the side and with his unapproachable nature makes one or the other woman's heart beat faster.
Tobias Klein
Tobi was in great demand with the girls right from the start. It quickly turns out that the 27-year-old also has something in his head. When he's not part of a Netflix series, he works as an IT consultant in Heilbronn, but of course he doesn't disappoint us either and shares hot content with his followers on social media.
Samira Diasso
Samira is 22 years old, dancer and entrepreneur from Bielefeld. She also shows what she can do on the show and teaches the girls how to twerk. She comes onto the show to cause a stir, which she manages to do, but eventually becomes good friends with the girls and enjoys spending time in Mexico and in front of the cameras having a good time. The sexy beauty is also active on Onlyfans!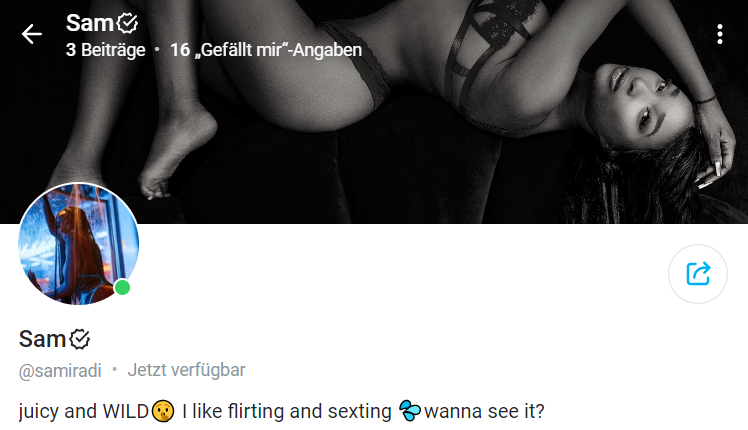 Marco Cali
Just like Samira, Marco was a latecomer on the show. But Marco is not only hot and turns women's heads, in his life behind the camera he is a media designer and digital creator. His Italian roots are the origin of his charm and flirting skills.
Too hot to handle hit like a bomb. The new show was very well received and quickly reached number one in the top 10 on Netflix in both Germany and Austria.
A lot happened in hot Mexico, drama, love and jealousy, the participants went through a rollercoaster of emotions. The hardest patting in the world by Emely and Kevin and much more. But what is particularly exciting is what happened to the participants after the show. Tobi and Stella are no longer together, but it crackled again between Stella and Marco and currently there might even be something going on between Anna and Stella. Akka and Sophie describe their relationship as undefinable and want to give the whole thing a little more time. But the most exciting thing happened with Emely and Kevin. The two are not only a couple, they have also moved in together and become parents. Not long after "Too Hot To Handle" Emely got pregnant and the two moved to Berlin to enjoy their baby happiness here. So they not only provided the hottest patting but also the first baby at "Too Hot To Handle".