Celebrity Big Brother 2022
Participants:
Diana Schell
Jay Khan
Sam Dylan
Tanja Tischewitsch
Walentina Doronina
Jörg Dahlmann
Doreen Steinert
Jennifer Iglesias
Jörg Knör
Rainer Gottwald
Micaela Schäfer
Menderes Bağcı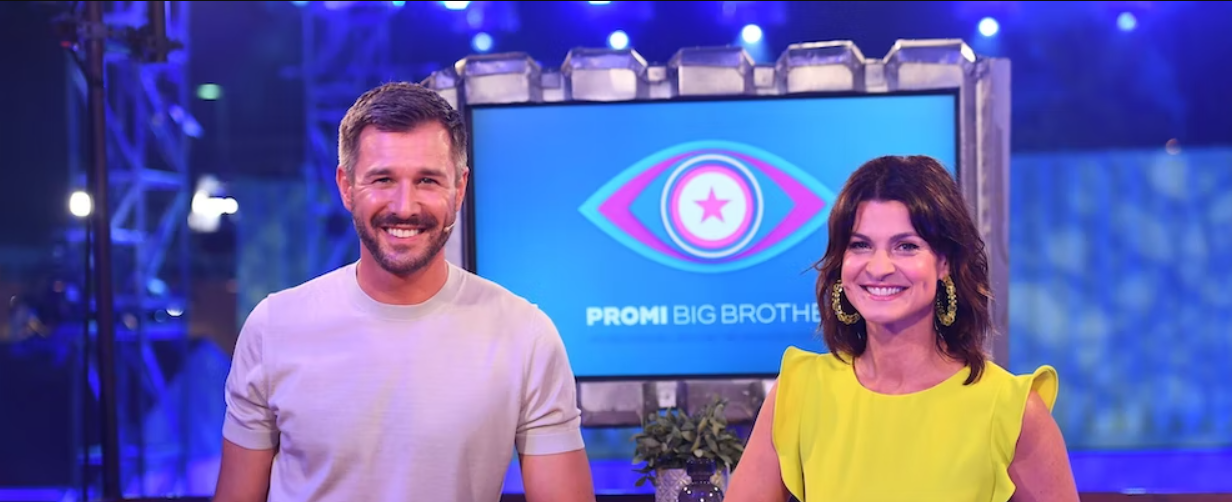 Here we go again and the long wait is over, because the "Big Brother" tells us which celebs will be part of the show this time!
On Monday, November 14, 2022, the broadcaster Sat.1 published all names of the twelve candidates. So now we know who can be shamelessly observed and analyzed in the Big Brother House, every day from 8:15 p.m. live on Sat.1 and on Joyn. Most of you will probably have picked up most of the names here and there, but we don't want to be too hasty.
We'll only reveal this much: Menderes and Micaela Schäfer as show business veterans will probably show the ultra-modern influencers what they have learned (or forgotten) in their reality TV time. Have fun everybody!
Diana Schell
Diana Schell (52) is already used to the cameras, because she has already presented television programs for ARD and MDR, as well as RTL and the radio station Radio PSR. She has now been a moderator for the home shopping channel HSE, better known as Home Shopping Europe, for over two years.
On her own YouTube channel Blondhörig - the lifestyle show, she also regularly interviews celebrities such as Melanie Müller, Aljosha Muttardi, Micaela Schäfer and MC Fitti. In 2021 Diana became the cover star of the Playboy November issue: at the age of 51! There she also revealed that she longs for old-school gentlemen's customs. She herself says: "I love it when someone helps me into my jacket, opens the door or takes things from me - I'm old school there, and as a woman I want to enjoy being carried on hands. Even if I have my life really well under control and don't need a man to survive."
Well, during celebrity Big Brother there are one or two candidates who might be able to fulfill her wish. We keep our fingers crossed!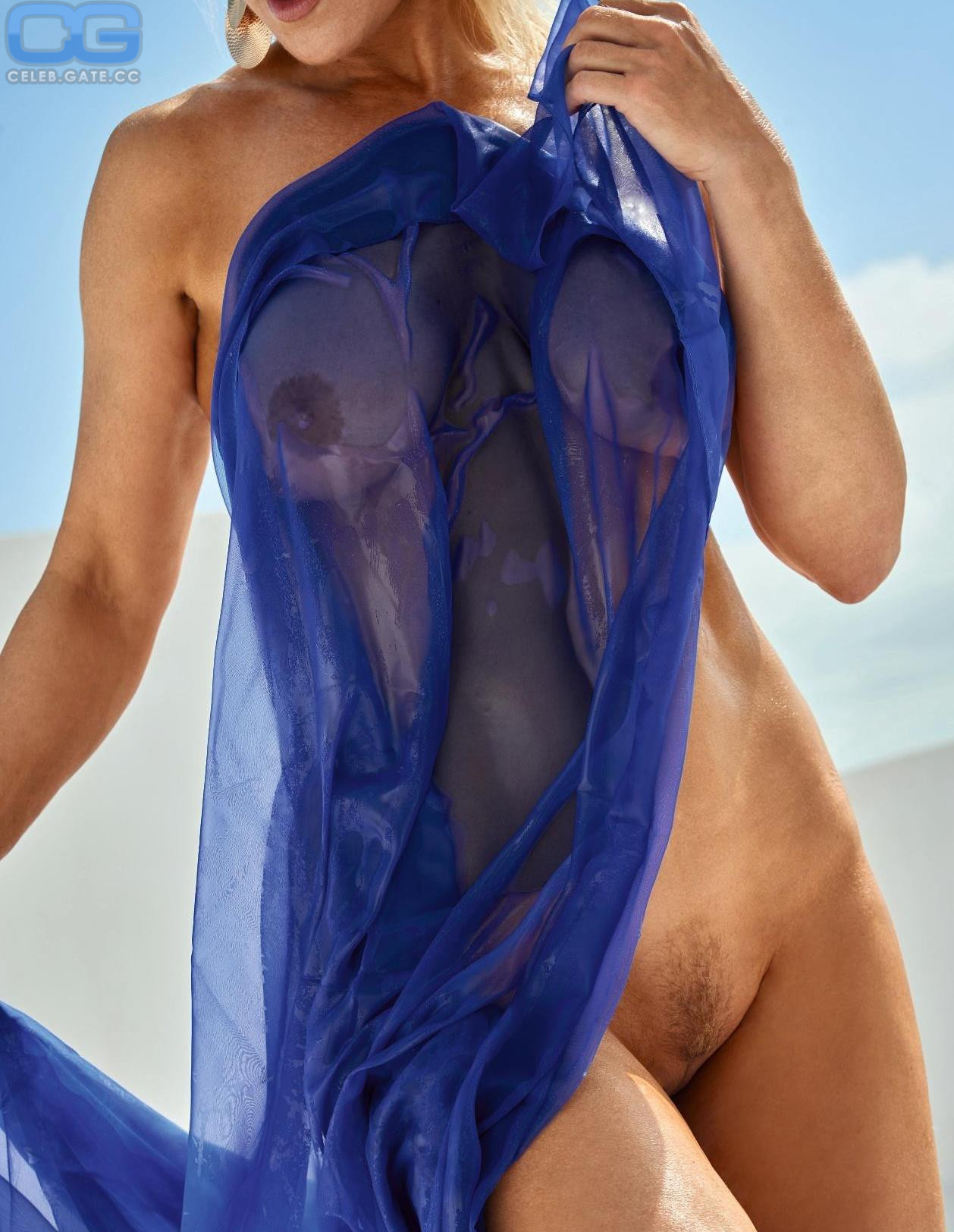 Jay Khan
Jay Khan (40) provides the right dose of artists in our small group, because he is not only a musician but a real little boy band legend. Some of you may know him from other appearances though, as in 2011 he was a contestant on I'm a Celebrity - Get Me Out of Here! at RTL. He finished fourth, but from that moment on, he had already secured his place in the hearts of the Germans. A year later, he also competed in ProSieben Promiboxen, which he won on points. It seems like nothing ever goes wrong with Khan.
From 2013 to 2018 he ran a restaurant in Berlin with his father, released many other songs in the years that followed, especially singles and finally he set the first hit world record together with singer Jenny Marsala: 24 hits were sung successfully to the rhythm of the megahit Despacito. The young man is also the ex-boyfriend of the beautiful GNTM winner Lena Gercke, with whom he was from 2006 to 2009. Later he was also in a relationship with singer Indira Weis.
In 2021 he caused a lot of conversation with the founding of a new band, because he teamed up with Mark Terenzi. Today they call themselves Team 5five.
Sam Dylan
Sam Dylan (31) likes it pompous. He likes to cause drama, publicizes his quarrels and shares all of it on his Instagram channel. After we got to know him as a participant in the dating show Prince Charming in 2019, where he surprisingly left voluntarily in the fifth episode, we are curious to see what else his mind will bring. That same year, he was also the finalist on the spin-off The Bachelor: Bachelor in Paradise.
The following year, he was a competitor in Battle of the Reality Stars - Shipwreck on Dream Beach, where he placed and took second place, as well as in celebrity boxing, but lost. A year later it was his turn to take part in I'm a Celeb - The Big Jungle Show, where he was eliminated in the semifinals. From 2021 to today he has been a guest on various television appearances, for example on the late-night show Daily freshly roasted, Pocher vs. Influencer, as well as King of the Children's Heads and some more.
He also has his own podcast, Nachricht von Sam, for which he was nominated as best newcomer for the "German Podcast Award" in 2021. As you can see, things are never quiet around Sam Dylan. He loves the stage and can't wait to move into Celebrity Big Brother House.
Tanja Tischewitsch
Our next candidate is also well known to German reality TV. Tanja Tischewitsch (33) began her career in 2014 with her participation in the RTL casting show Deutschland sucht den Superstar, and immediately continued as a guest in the television series mieten, kaufen, wohnen.
Later on, in 2015, she took part in the format I'm a Celebrity, Get Me Out of Here and placed third. In the same year she was also a guest on the reality show The Perfect Celebrity Dinner. Also 2015 she began taking the first steps of an acting career in the series Alles was zählt, but only a few months later she left the series again due to her pregnancy. From then on it was rather quiet about the reality starlet, only now and then she devoted herself to television appearances, as well as in 2017 on the reality show Celebrity Shopping Queen with star designer and juror Guido Maria Kretschmer, where she won the crown.
She was on I Am a Celebrity again four times in 2018-2021, but this time only as a guest on the talk show. Also in 2018 she took part in the television show Die beste Show der Welt with Joko Winterscheidt and Klaas Heufer-Umlauf. One can see that Tanja Tischewitsch is not a blank slate in reality TV. After the birth of her son Ben, Celebrity Big Brother will be her next highlight and at the same time her comeback to German reality television.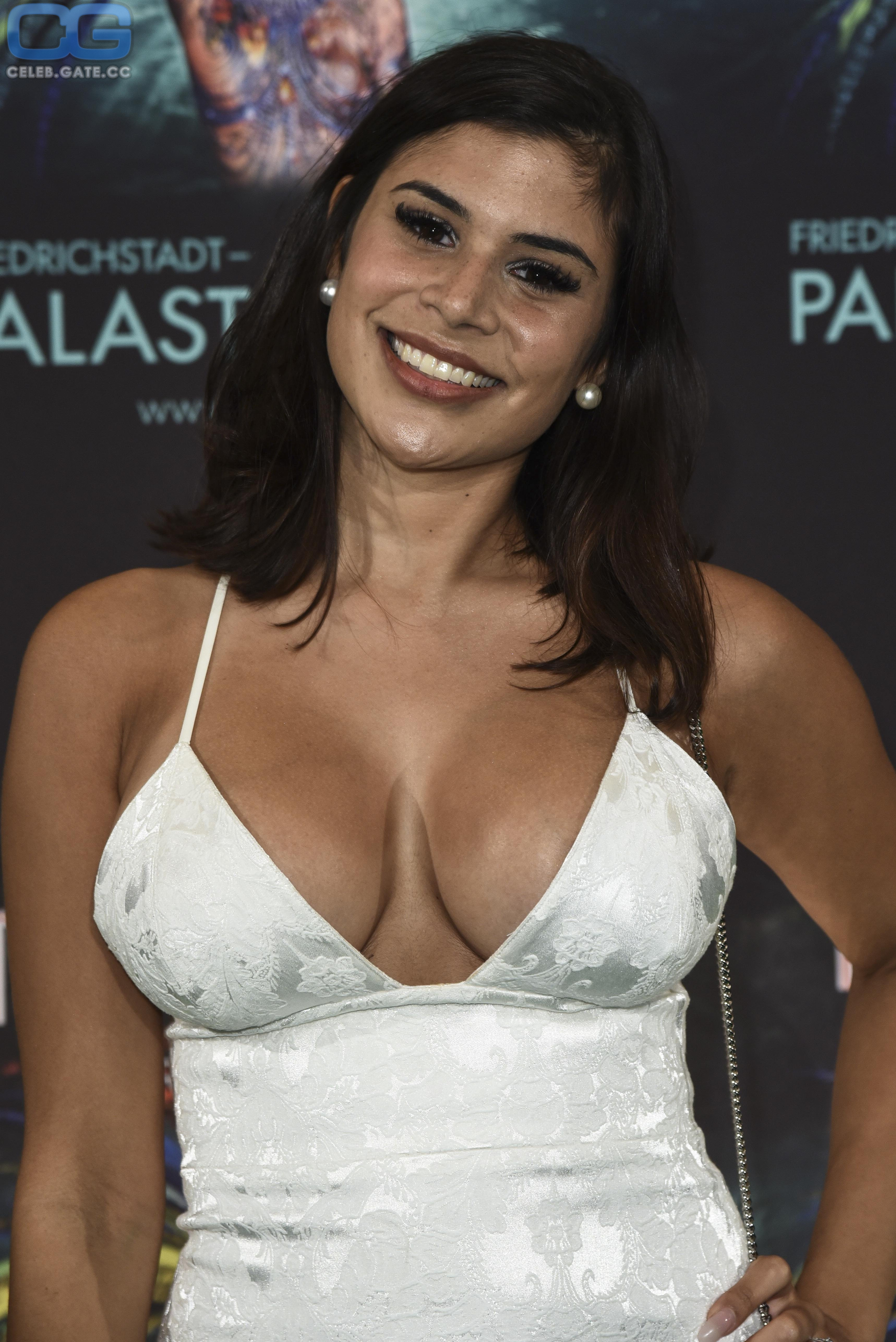 Walentina Doronina
Valentina Doronina (22) loves luxury. On Instagram you can follow her every day enjoying herself and what luxury lifestyle means to her. Her almost 120,000 followers on IG know her from a number of formats in which she has participated in the past. Including Ex on the Beach, Are You The One, Couple Challenge and last but not least Reality Shore.
Valentina just likes to present herself in front of the camera. In fact, she's tattooed every show she's been to. Above all, Valentina stands out because of her ex-partners, but not because of their fame, but mainly because of the quantity, the amount of them. She's reportedly been dating reality TV star Calvin Kleinen, as well as Gigi Birofio, who is know from Ex on the Beach. In addition to them, she also fell inf love with Aaron Hundhausen, who was on the same show. Moreover, she dated Henrik Stoltenberg from the RTL2 show Love Island. For a while it looked as if she had found happiness with influencer Peter Kujan, but that was over too after a short time.
According to her own statements, Valentina only drank him nicer. Luckily, she's currently dating a new prince: entrepreneur Can Kaplan. Well, we keep our fingers crossed that he is the one, Valentina!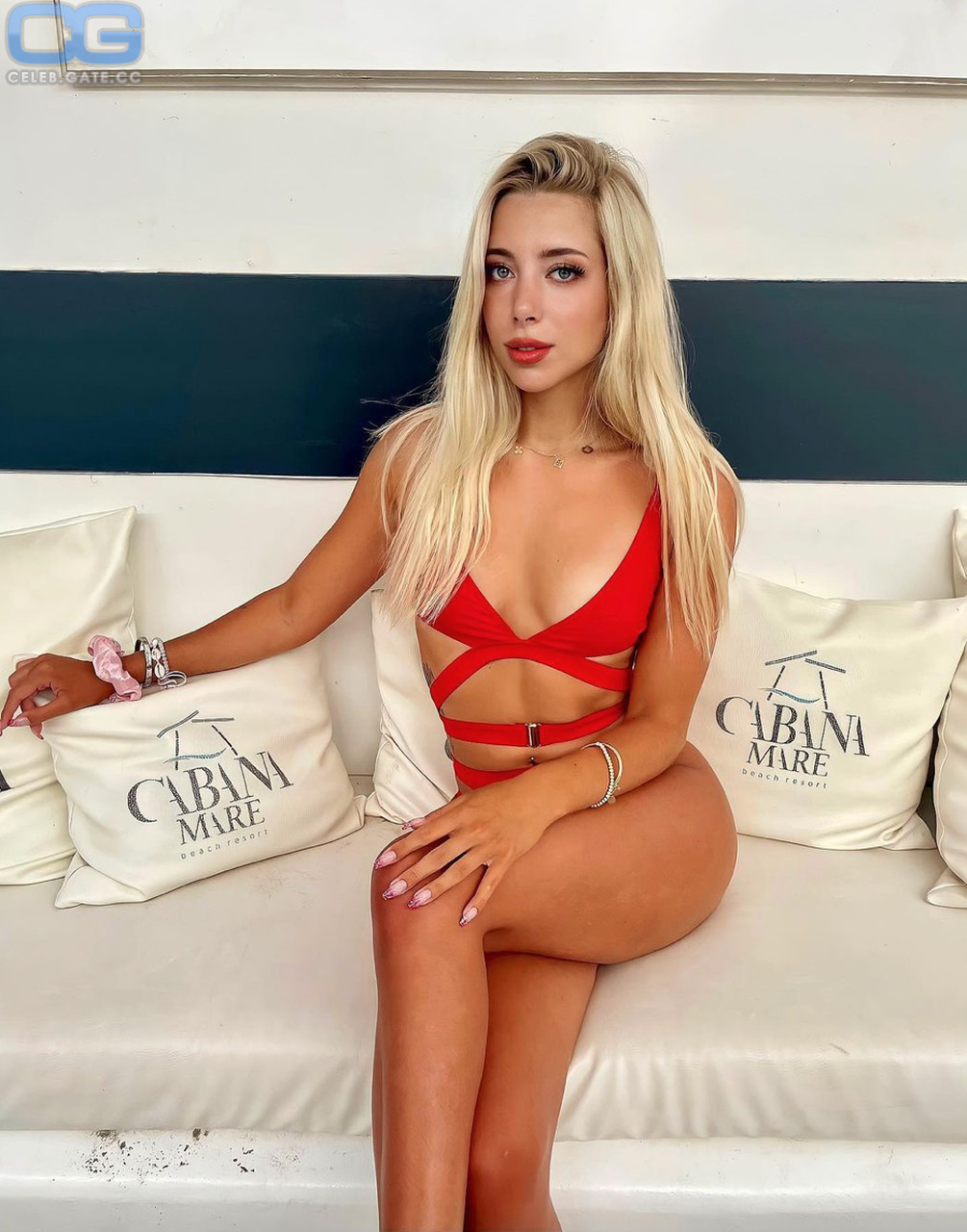 Jörg Dahlmann
Contrary to many of the other candidates, Jörg Dahlmann (63) is not yet known from reality TV. He is famous for his more than 40-year career as a football commentator.
Between 1980 and 1984 Jörg gained his first journalistic experience. He wrote articles and reports for various newspapers and was, of course, mainly responsible for the sports section. With his interesting voice and his recognizable way of commenting, he finally commented on World Championships, Olympic Games, European Championships, the Bundesliga and Champions League games, as well as other sporting events. For many years he was also employed by the sports program DSF and Sport1, where he presented the football magazine Bundesliga Aktuell day in and day out. Nevertheless he still regularly wrote a column for a newspaper, remaining true to his first love, print journalism.
From 2020, however, it looked as if Dahlmann's career was slowly disintegrating: After two scandals under contract with the pay-TV broadcaster Sky, Dahlmann was finally fired. Among other things, it was about sexism and racism allegations, the latter of which he always rejected. He himself sees the behavior towards him as "bullying" and "unprofessional". Let's hope that something like this doesn't happen in the Celebrity Big Brother House, because you really need a thick skin there not to be annoyed.
Doreen Steinert
Doreen (36) is probably best known to many for her previous relationship with the German rapper Sido, but she also makes headlines herself. In 2004, together with her three future band members, she won the Popstars talent show. The resulting pop band was called Nu Pagadi, but Doreen left the band about a year later because of "musical differences". Instead, she started out as a solo artist and during this time made music with Sido, but also with the controversial German rappers Fler and Finch Asozial.
She also wrote songs for pop singer Jürgen Drews. In 2021, Steinert then took a completely different path: She wanted to try acting and therefore did further training as an actress at Actors Space Berlin, which mainly deals with the Meisner-Technik. In the same year, she moderated the first season of her podcast Natürlich Kohlensäure, in which she interviewed her guests, including DSDS star Luca Hänni, Reiner Calmund and Micaela Schäfer. The purpose of the podcast is to get to know the guests better and, with a bit of skill, to elicit their deepest secrets.
By the way, the second season started in January this year. Participation in Promi Big Brother gives hope that we will see (and hear) more of Doreen Steinert in 2023!
Jennifer Iglesias
The name Jennifer Iglesias does not come from a child Jennifer Lopez and Enrique Iglesias had together (although we would like to see one). No, it's the reality star who rose to fame on Love Island and is now joining Big Brother.
The singer Jennifer Iglesias (24) already found her great love co-star Nico on the island, with whom she won the show in the end. With a couple's tattoo, the relationship seemed to be sealed. In the meantime, however, the great love has fizzled out again, because the two separated about a month ago. But failing in love is no a reason for Jennifer to let herself down. In addition to her previous TV career, the 24-year-old wants to go further and start as a singer. The focus will be on Spanish music, which we can well imagine with her, because her ancestors are said to come from Cuba and Italy.
Hopefully, taking part in Celebrity Big Brother will help her along the way. However, she herself says that it's about more than just winning: she wants to show the world who she really is and that the Latina, who is just 1.50 meters tall, has more variety than many might suspect.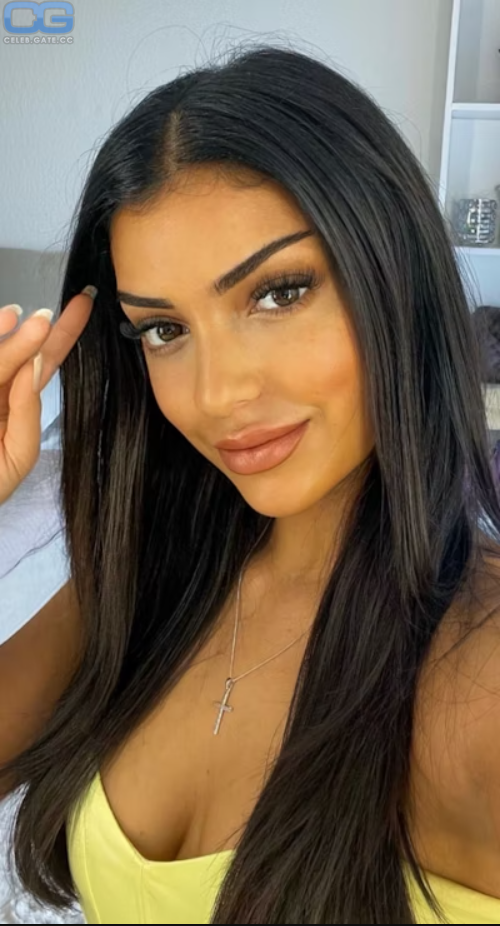 Jörg Knör
Nothing can go wrong in the celebrity Big Brother house with this marvel of a comedian, can it? At 63, Jörg Knör is the oldest in the group, along with the other Jörg. His career started at the age of 15 alongside Rudi Carrell: Two years later he was the television announcer of the WDR evening program.
From 1990 on he even presented his own show: The Jörg Knör Show on ZDF. Here he proved his extraordinary talent as a voice changer. In appropriate disguise, he parodied his guests one after the other, including celebrities such as Roberto Blanco and Udo Jürgens. In 2005, this time on the Sat.1 Show Talk im Tudio, it was mainly prominent people from politics that he targeted. In 2013 there was a stir again because he took part in the casting show Das Supertalent, where he imitated Dieter Bohlen. In betwee,n he has also traveled across Germany with a stage program and has given his voice to the best, a
This coming December/January he is performing in various cities in Germany. In the new season of Celebrity Big Brother we can look forward to Jörg Knör, who will hopefully imitate many of his roommates.
Rainer Gottwald
As a former combat diver, the other candidates will probably not have it particularly easy against boxing manager Rainer Gottwald (56).
At the age of 14, Rainer began to train in martial arts and later committed himself to kickboxing. At the age of 20 he became German kickboxing champion and was also training to become a combat swimmer. Unfortunately, a ship accident put an abrupt end to his martial arts career. Instead of giving up, Rainer Gottwald quickly rethinks: He founded his own boxing studio, where he wanted to bring martial arts closer to young people. Eventually, however, he decided to emigrate to Thailand and opened several water sports centers there. After three of these water sports facilities were destroyed by a tsunami, Rainer returned back to Germany in 2010 and founded his own boxing promotion agency. In the years to come, he doctorated various young boxers, made them his protégés and ultimately - famous. Among these protégés where Vincent Feigenbutz, whose manager he was from 2012 to 2020, and Leon Bauer, whom Rainer helped making the debut of the youngest European professional boxer. However, Leon is managed by his parents and not by Gottwald.
Well then, let's just hope that everything goes smoothly with Rainer's roommates in the Promi Big Brother House. If not, one of them might end up with a broken nose...
Micaela Schäfer
What hasn't Micaela Schäfer (39) done yet? As a German erotic model, presenter, actress, DJ, singer and reality TV star, you might think Micaela made it. But it seems celebrity life is calling out to her as she's about to move into the celebrity Big Brother house.
Let's start at the beginning: In 2002, at the age of 15, Micaela underwent her first beauty treatment and had her nose operated on. Three years later, a breast augmentation followed, after which she finally took part in numerous beauty contests. You can see: She always wanted to go big! In 2006 she took part in the very first season of Germany's Next Topmodel and took eighth place. TV appearances on Big Brother, Reality Queens on Safari, The Perfect Dinner and many more followed in the years to come. In 2012 she made the fourth place at I'm a Celebrity - Get Me Out of Here! However, she lost in celebrity boxing that same year. Many more appearances and awards followed, including Das Supertalent, the Venus Award and Celebrity Wife Swap. She also produced music: there were 17 songs in total, including brass band music, Let Me Wash Your Car and Sexy Lady.
In 2014 she published her book Better naked than no stitch at all. At the same time she acts in no fewer than nine series and films so far. This year's Celebrity Big Brother will probably be a piece of cake for her... won't it?
Menderes Bağcı
Menderes. Everyone here has probably heard the name one time or another. Menderes Bağcı (38), commonly known by his first name, is moving into Celebrity Big Brother House this year.
He became known through his participation in Deutschland sucht den Superstar, or should we say permanent participation? In total, he appeared 15 times in front of the DSDS jury, but never won the casting show. In addition to DSDS, he also took part in other casting formats, such as Popstars and Singing Bee. Today he is still hired for private celebrations, weddings or at parties and in discotheques. Since 2010 he has also been performing at the Ballermann in Mallorca and sings party hits. In 2016 he was a contestant on the reality show I'm a Celebrity Get Me Out of Here! and became king of the jungle. Nice for him! We were rooting for it and really didn't begrudge him the win.
Menderes was back at DSDS in 2020, but this time not as a candidate but as a moderator, as he is now too old to participate. He has released a total of 15 singles between 2008 and 2022 and has guested or participated in a whopping 21 television and reality shows. This year's participation in Celebrity Big Brother is not exactly something new for him either. Best of luck Menderes!