The most beautiful WAGs of the World Cup 2022
Table of Contents:
General information about the World Cup in Qatar
These countries are participating in the tournament
These are the hottest WAGs of World Cup 2022

General information about the World Cup in Qatar
The 22nd World Cup will be held in the Gulf State of Qatar. On November 20, 2022, the opening match of the 2022 World Cup kicks off at the 60,000-seat al-Bayt Stadium in the city of Al-Khour.
The World Cup will take place at the end of the year for the first time. The reason is the extreme weather conditions that prevail in Qatar in summer. The final will take place on December 18, 2022, when the 4th Advent is celebrated in the western world.
The venue Qatar has been viewed critically since the announcement. First, there are allegations of bribery. Several officials are said to have sold their vote for the World Cup to Qatar. The humanitarian situation of the migrant workers who were brought in to build the stadiums and infrastructure is also viewed critically internationally due to unexplained deaths. The climatic conditions, with which the World Cup has to take place in winter, as well as the history of Qatar as a football nation that has never participated in a World Cup before, are points of criticism that have accompanied Qatar since the award.
As usual, a total of 32 teams qualified for the final round. An expansion by 16 more nations was previously in the room, but was then postponed. The games will take place in eight selected stadiums, six of which have been completely rebuilt and one has doubled its capacity.
13 teams from Europe are taking part in the World Cup. Among other things, the favorites Germany, England, France and Spain. With Italy, the winner of the European Championship could not qualifyfor the subsequent World Cup for the first time. Russia was excluded from the World Cup due to the attack on Ukraine and had to end the qualification prematurely. Four teams each come from North and South America. The two South American countries Argentina and Brazil are among the top favourites. The tournament is completed with five African and six Asian countries.
These countries are participating in the tournament
Group A: Qatar, Ecuador, Senegal, Netherlands:

In the first group is the automatically qualified host country Qatar, who meet Ecuador in the opening game. Despite many investments in training centers and many friendlies, Qatar is just the underdog in the group. With Ecuador and the Netherlands, two teams are represented in the group, which are peppered with internationally experienced players. The Netherlands in particular, with its many European stars, is often considered the secret favourite.
Group B: England, Iran, USA, Wales:

England are favorites in this group. With the loss of the European Championship final in their own country, the signs point to making amends. The country consists of many top stars who come from the domestic league. They have proven what the team is capable of at the European Championship. Alongside England, there will probably be a neck-and-neck race for second place with the USA and Wales.
Group C: Argentina, Saudi Arabia, Mexico, Poland:
Argentina is one of the top favorites. The team around the best player of all time Lionel Messi has the format and the experience to finally become world champions again, which last happened in 1986. This title is the only one Messi is missing and this year it's probably the last chance to get it. Poland and Mexico are two teams who started at about the same level, one of whom will lose out in the group stage.
Group D: France, Australia, Denmark, Tunisia:
Group D includes France, the 2018 World Champion and another top favourite. The team around Mbappe consists of many top stars and always manages to turn games in which the star ensemble is behind into a win. Although the team wasn't quite convincing in terms of play in qualifying, experience shows that France is a tournament team that you always have to reckon with.
Group E: Spain, Costa Rica, Germany, Japan:
On the sheet, the teams that will reach the round of 16 seem clear. But Germany in particular had the bitter experience at the last World Cup in Russia 2018 and was eliminated early as one of the favorites in a relatively weak group. With Costa Rica and Japan, the group is completed by two teams, which are assigned to the footballing mediocrity, but can also beat the big nations on a good day.
Group F: Belgium, Canada, Morocco, Croatia:
Group F has a team of outstanding international players with Belgium, many of whom play in Europe's top divisions. The star of the team is Kevin de Bruyne, who plays for the sheik club Manchester City. In addition to Belgium, Croatia is another candidate to advance in the group. The Vice World Champion from 2018 can surprise everyone again this time.
Group G: Brazil, Serbia, Switzerland, Cameroon:
Since the first World Cup the Brazilians have always been the title favorites. That is why the team is the record winner of the World Cup. They are peppered with world stars every four years. The only risk is that the coach can not form a unit out of all the stars. With Serbia, Switzerland and Cameroon there are three similar teams, so it can be very exciting in this group for second place.
Group H: Portugal, Ghana, Uruguay, South Korea:
This world cup Christiano Ronaldo has probably the last chance to become world champion. The striker meets two-time world champions Uruguay with Portugal. There are also Ghana and South Korea in the group, teams that shouldn't be underestimated. The group is therefore fairly balanced, so that each of the four has a good chance of progressing.
These are the hottest WAGs of World Cup 2022
Nonetheless the 2022 World Cup in Qatar does not only have something to offer in terms of football. Also the attractive players' wives next to the field are worth to spy on, true to the motto - it's getting hot in Qatar.

Georgina Rodriguez & Cristiano Ronaldo


Argentinian model Georgina Rodriguez has been in a relationship with superstar Cristiano Ronaldo since 2016, whom she met while working at a Gucci store in Madrid. The couple now has two children together, plus three more children by him. In addition to modelling, Georgina can also be seen in various reports, magazines and television programs thanks to her husband's popularity. Cristiano Ronaldo's girlfriend has millions of followers on social media. With around 40 million followers on social networks, the 28-year-old is considered an influencer and has the most followers among women in Spain. Georgina is also an entrepreneur and owns her own fashion brand, "OM BY G". The brand's products sold out on the day they were launched.

Since 2017, Georgina has been involved in several different philanthropic projects. She is committed to helping children and young people without a family background so they receive an apprenticeship or training and can live together. During the Corona Pandemic, she donated countless masks to hospitals to help fight the pandemic in hard-hit Spain. Georgina has already received several awards for her commitment.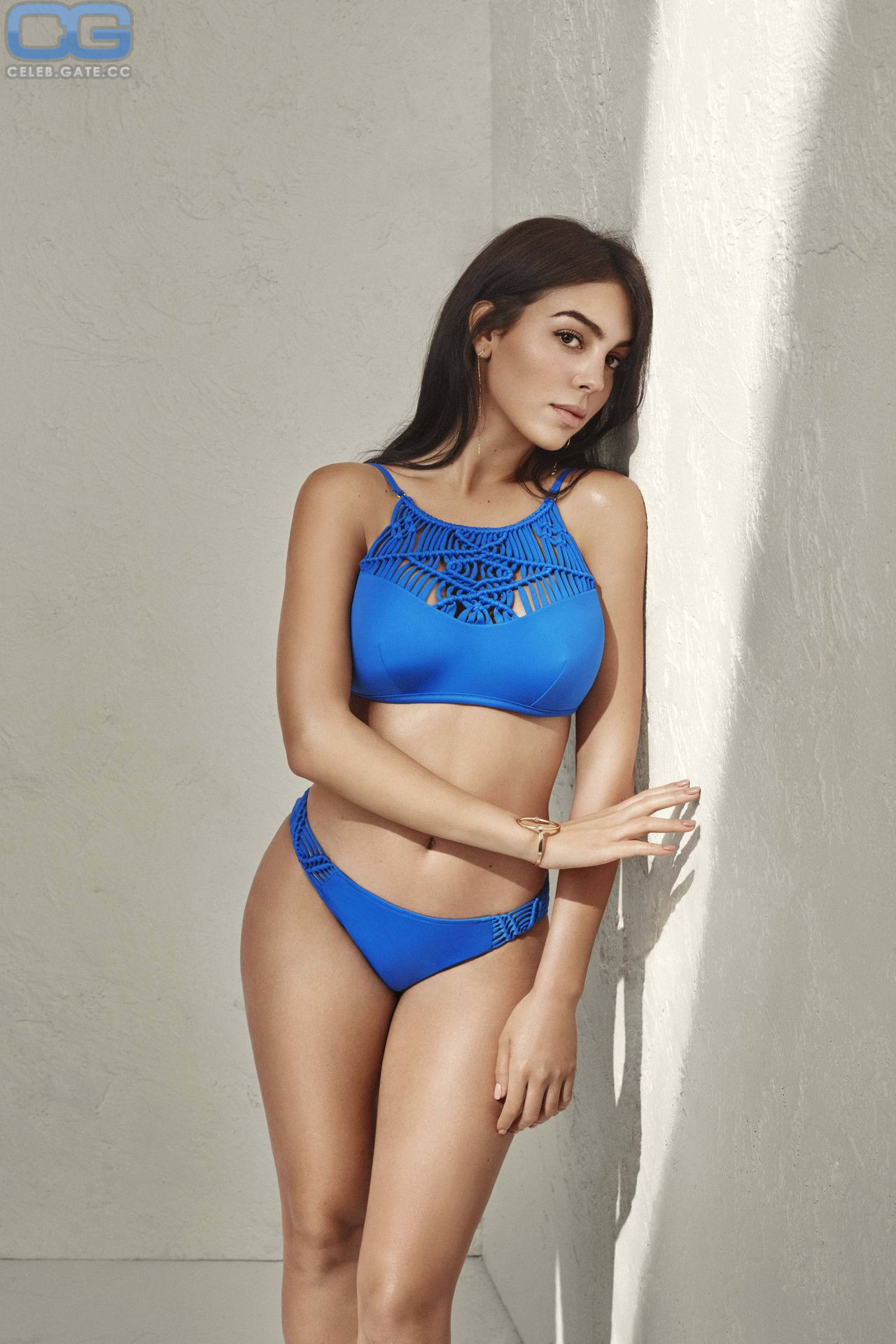 Ines Tomaz & Bernardo Silva
Successful swimwear model Ines Tomaz is dating Manchester City winger Bernardo Silva. The couple has been officially together since May 2020. However, rumor has it that the two met many months before but have kept their relationship a secret. Ines Tomaz was born in Portugal's capital, Lisbon, and now lives in Manchester with Bernardo. Little information is known about her private life, as she protects it from the public. However, it is known that Ines is a keen skier and often spends her weekends on the slopes around the world.
Ines is also very fond of travelling. There are photos of her in Cuba, Sierra Nevada, Rio de Janeiro, Ibiza and the Philippines. In addition to modeling, the 28-year-old is also represented as an influencer on social media. She has over 57,000 followers, which is increasing rapidly with her relationship with Bernardo. Another boost for her notoriety is the fact that she can often be seen at Portugal national team games alongside Cristiano Ronaldo's girlfriend Georgina Rodriguez.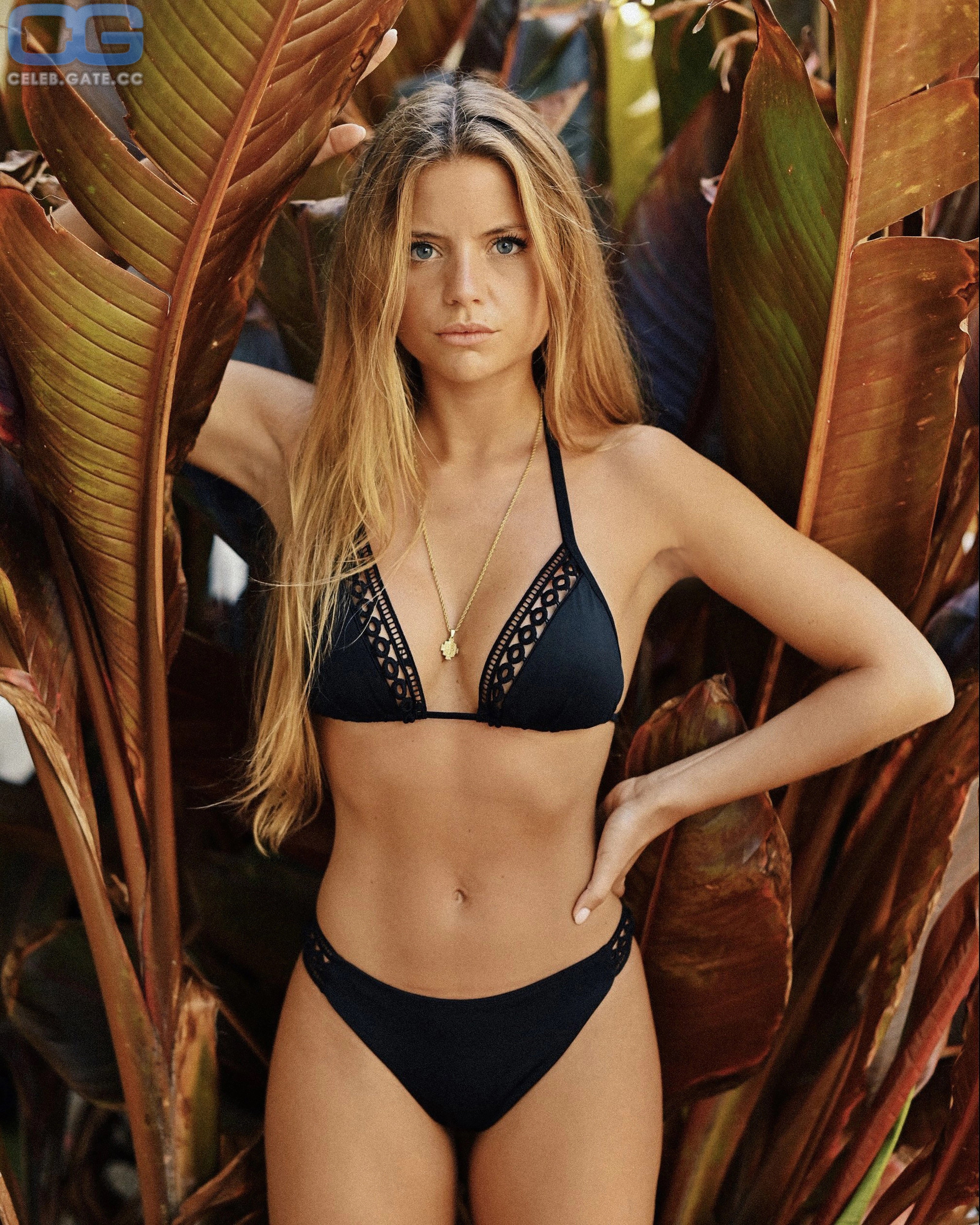 Antonela Roccuzzo & Lionel Messi
It is not surprising that Antonela Roccuzzo is known worldwide. For more than 10 years she has been at the side of Lionel Messi, who is dubbed the best player of all time. The two have been a couple since 2008 and said yes in 2017. The two have known each other since childhood. The couple now has three children, all sons, so hopefully the offspring will have a career in football similar to that of their father. Antonela is 34 years old and was born in Rosario, Argentina, in the same town where Messi was born. She is a successful model and has walked the catwalks in Europe. In addition to that, she is also extremely well known on social media and now has up to 15 million followers.
Antonela and Lionel can often be seen on social media with the children, their dog or on holiday with other football stars. In particular, Luis Suarez and his wife Sofia Balbi are considered the best friends of the family and can be found in countless couple photos on the Internet. Knowing this, it is not surprising that Lionel and Luis are a prefect match on the field.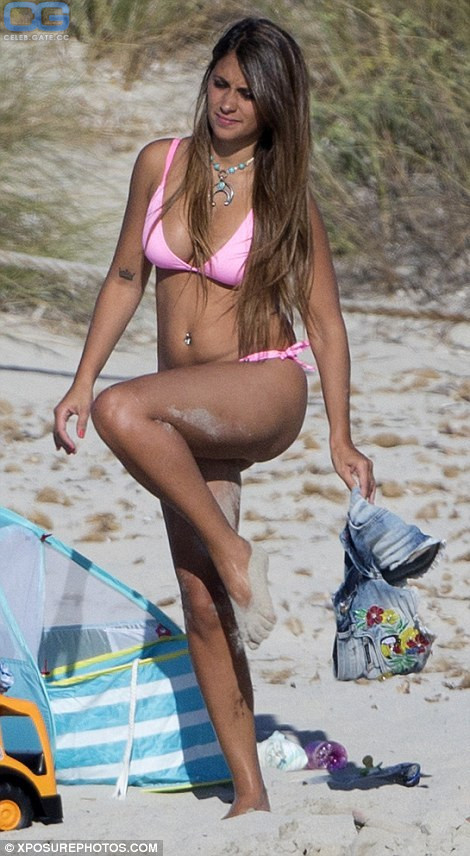 Carol Cabrino & Marquinhos
The 1.52m tall Carol and the Brazilian soccer player have been dating since 2014 when Marquinhos spotted her on TV reality show Jovens Taletos, a talent show for singers. As soon as he saw her on TV, he couldn't take his eyes off her and finally contacted her on social media. While their first meetings remained secret, the two lovebirds published their relationship after about a year. In 2016, the marriage proposal followed in a very romantic way at the Eiffel Tower in Paris, the city in which Marquinhos has been appearing for years. The first child followed in 2017 and two years later the second. Carol Cabrino is a model and, like many other footballers women, also active as an influencer on social media. You can often find posts from her doing a workout or beeing on wonderful vacations with her husband.
Carol is also active as a singer, which means that her dream of singing, which is why she took part in the talent show, has now come true. Cabrino was born in Brazil, in the city of Sao Paulo, so she has the same nationality as her husband.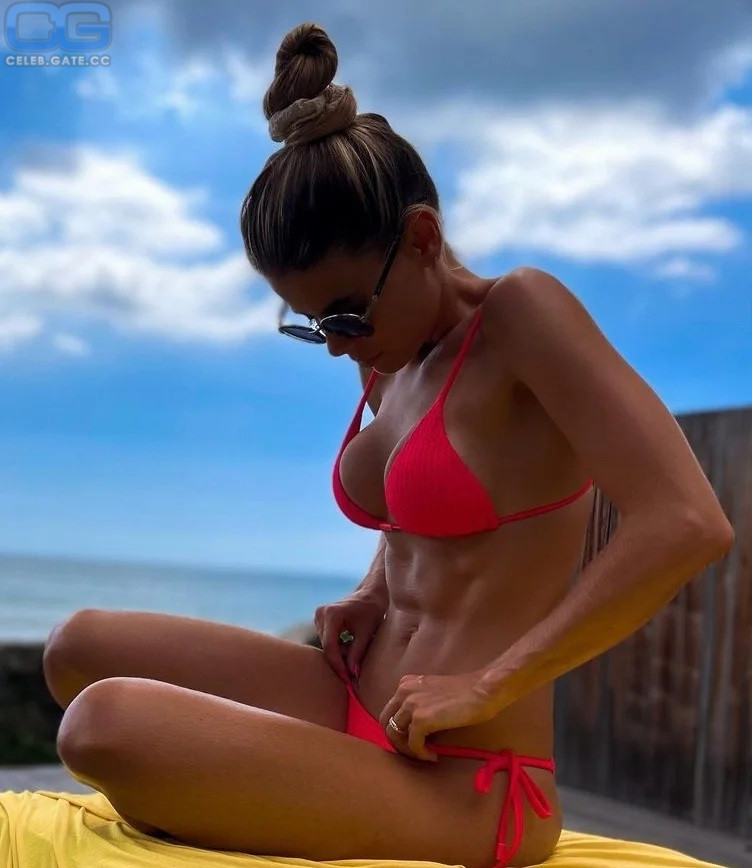 Zoe Cristofoli & Theo Hernandez
The Italian Zoe Cristofoli and the French Theo Hernandez have been a couple since 2020. The two met and fell in love when they met friends. It is said that Theo fell in love with Zoe immediately and initially stalled Zoe. When Theo kept pushing, she agreed to go on a date with him. However, despite their not-so-long relationship, the couple has had many ups and downs. There have been rumors of separation ever since they got together. Nonetheless, the couple is still in a relationship. The Italian is a well-known model, fashion blogger and influencer. Externally, her many tattoos immediately catch the eye. Not only are the arms and hands tattooed, but also the upper body and both legs. She has a similar style than Theo, whose body is also decorated with countless tattoos.
However, the 26-year-old was already known in Italy before her relationship with Theo, as she had relationships with other famous people in Italy before him. Before Zoe became famous, she lived a down-to-earth life, earning her living as a babysitter, waitress and also DJ. The young lady was born in Verona, where she also grew up.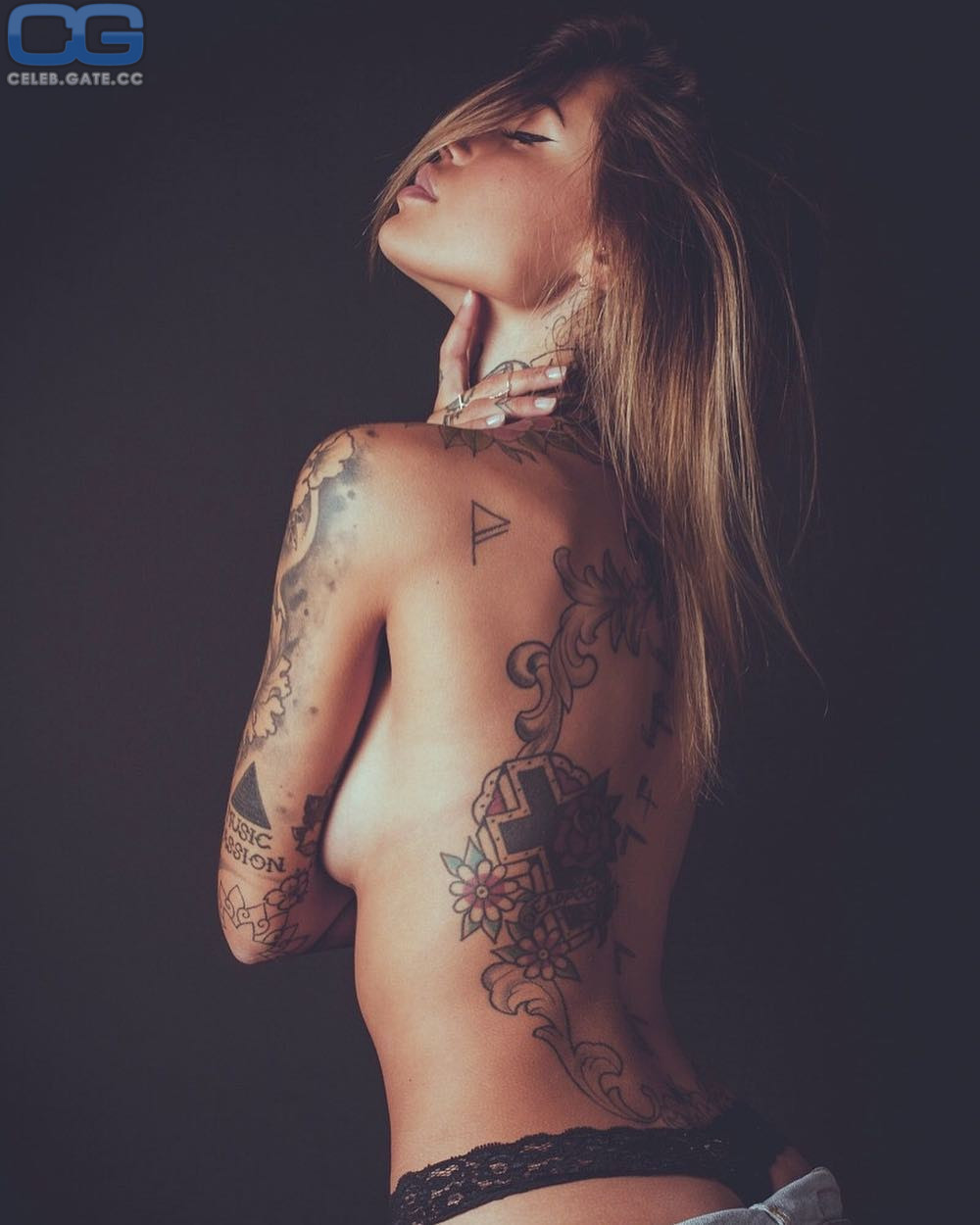 Izabel Goulart & Kevin Trapp
Here we have the first lady into the top 10 who is even better known than her boyfriend - we're talking about Izabel Goulart, the lady at the side of the German Kevin Trapp. Izabel Goulart is a Victoria's Secret model and appeared on the popular show of the same name from 2005 to 2008. In addition, the supermodel has been the face of many well-known fashion designers. Izabel was born in Sao Paulo, Brazil and is now 37 years old. The top model met the German national player Kevin Trapp, who was lacing his shoes for the Paris club PSG at the time, on the Paris catwalk. And despite his move back home, the two are still a couple. The engagement of the two became known in 2018.
Izabel Goulart is therefore an exception among the WAGs and was already world-famous before their relationship. In addition to that, the elite model Izabel is also a welcome guest at events such as film festival games, awards and other special occasions. She has not only a sexy body, Izabel is also considered to be extremely intelligent and speaks in addition to Portuguese, the language of Brazil, English and French.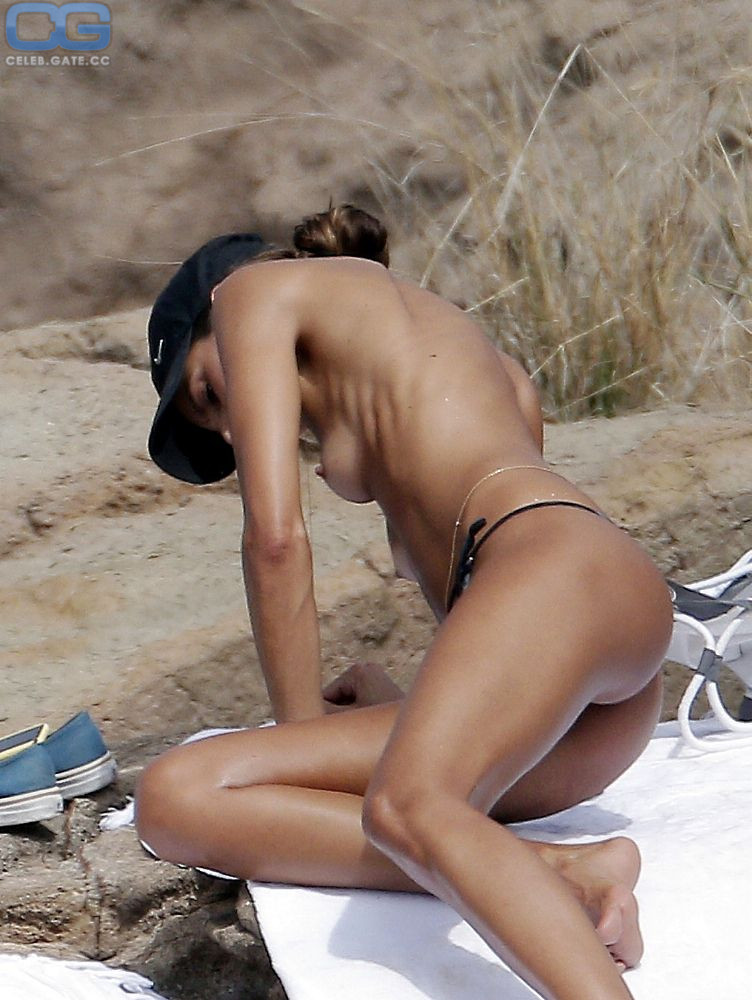 Oriana Sabatini & Paulo Dybala
This lady is actually known without her boyfriend as well, but since the relationship her level of awareness has of course increased rapidly. We're talking about Oriana Sabatini, the girlfriend of Argentina footballer Paulo Dybala. The lady is also Argentinian, born in Buenos Aires, and works as a model and singer. With seven top 10 hits in the Argentine charts, she is considered a big star in her home country. Furthermore, the 26-year-old can be found in many TV shows and was also part of some films. Her whole talent is in the genes, her mother was active in the media too and was a well-known model. Besides, her aunt, who played tennis successfully, is also famous and was number three in the world rankings for women at her best.
Oriana and Paulo's relationship began in 2018. Since then the two have been considered inseparable and always look in love. There are countless photos of the two on social media, on which they give each other a kiss or fool around with each other.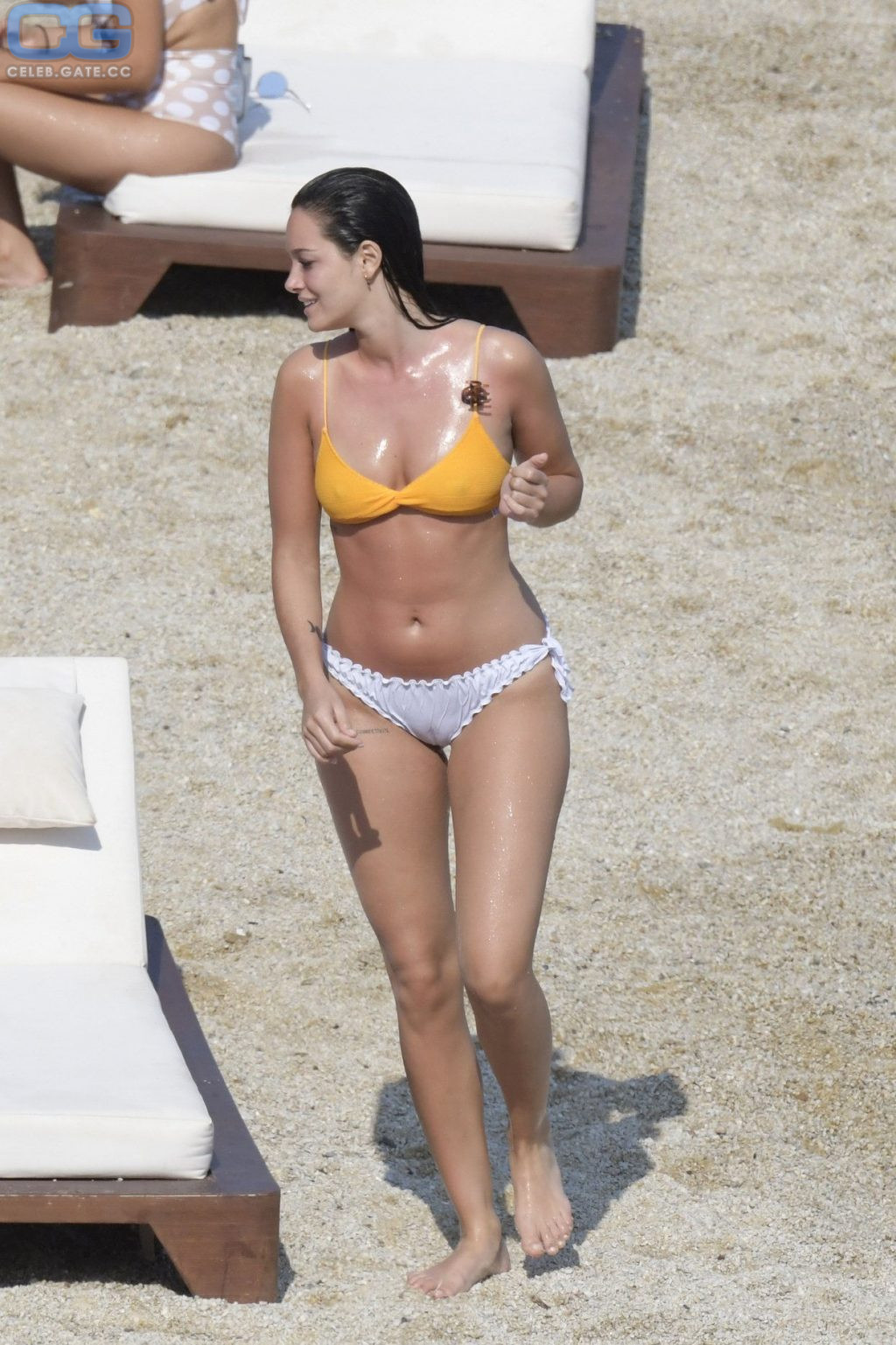 Edurne García Almagro & David de Gea
Spain goalkeeper David de Gea's wife is Edurne García Almagro. The native Spaniard was born in Madrid in 1985 and is known in her home country as a singer who has now released seven albums, three of which ended up in the top 10 of the Spanish charts. Her debut album from 2006 even received a platinum award. In 2015, her notoriety received another boost when she represented her country Spain at the ESC - the Eurovision Song Contest - but only finished 21st. In addition to her talent as a singer, Edurne García Almagro can also be seen in several TV shows in which she plays various roles and sometimes herself. Besides that, she also took part in three short films.
Edurne is currently on the jury of various talent and casting shows, in which she also took part at the beginning of her career. When Almagro and David met is still unknown, because the two reveal little of their private life. Nevertheless it is known that the two had their first child, a daughter, in 2021. The young family shared the daughter's birth on social media.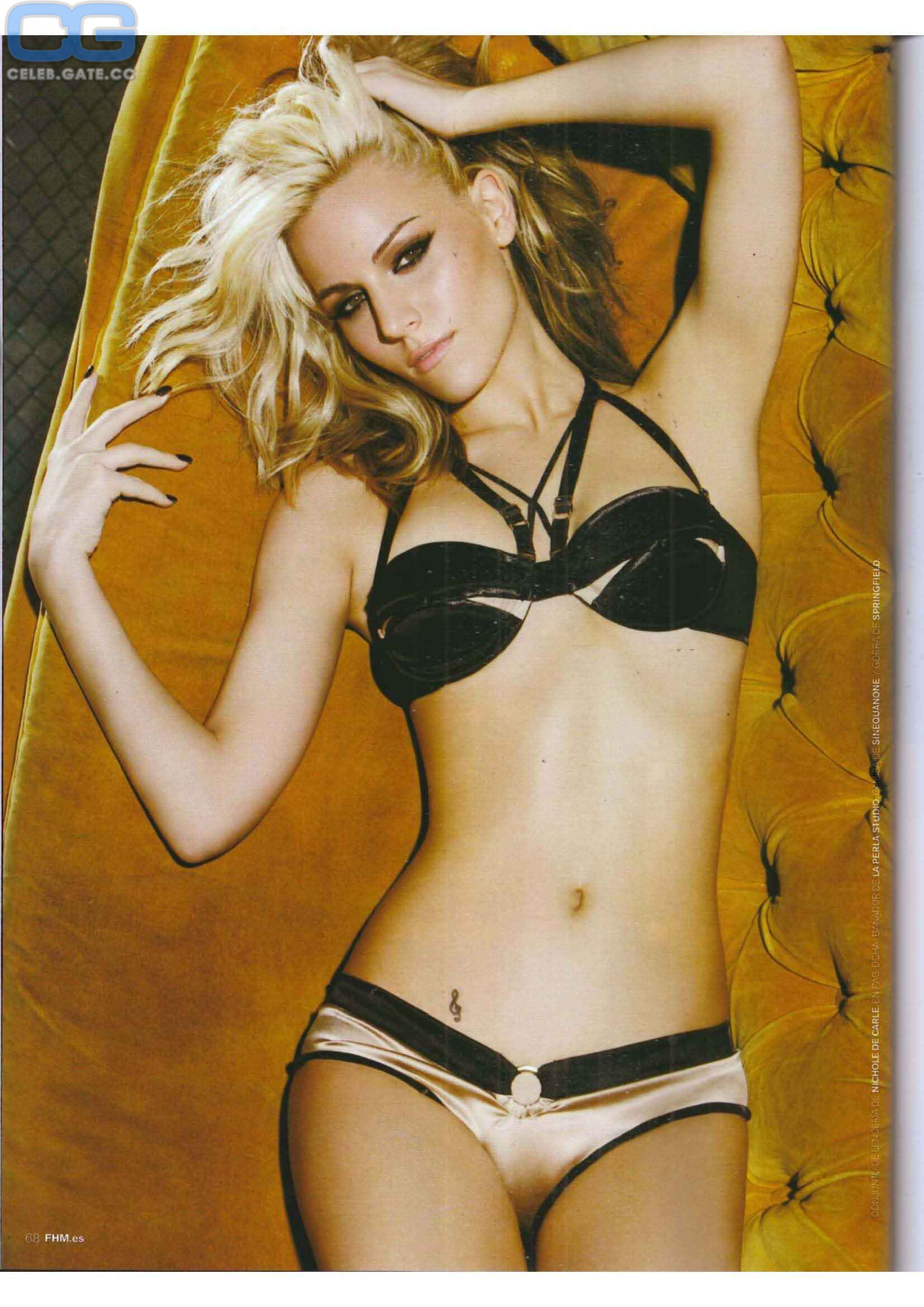 Rebekah Vardy & Jamie Vardy
Jamie Vardy's wife Rebekah Vardy is no stranger to the media. She was recently convicted in court for secretly leaking information and stories about her friends, the Rooney family (Wayne and Coleen Rooney), to the press. She was then derisively dubbed "Wagatha Christie" in the media. Rebekah is said to have pushed Rooney family stories from social media, which were only visible to friends and family, to the gossip press, which then published them. Rebekah was born in Norwich, England in 1982 and left home when she was only 15 years old. She has been in a relationship with England and Leicester City striker Jamie Vardy since 2012. The two have three children together.
Before Jamie, Rebekah was married twice. The 40-year-old has a total of 5 children. Rebekah is a frequent presence in the English media and appears on various TV shows such as Dancing on Ice. Through the feud with the Rooneys, she has increased her notoriety again, independently of her husband.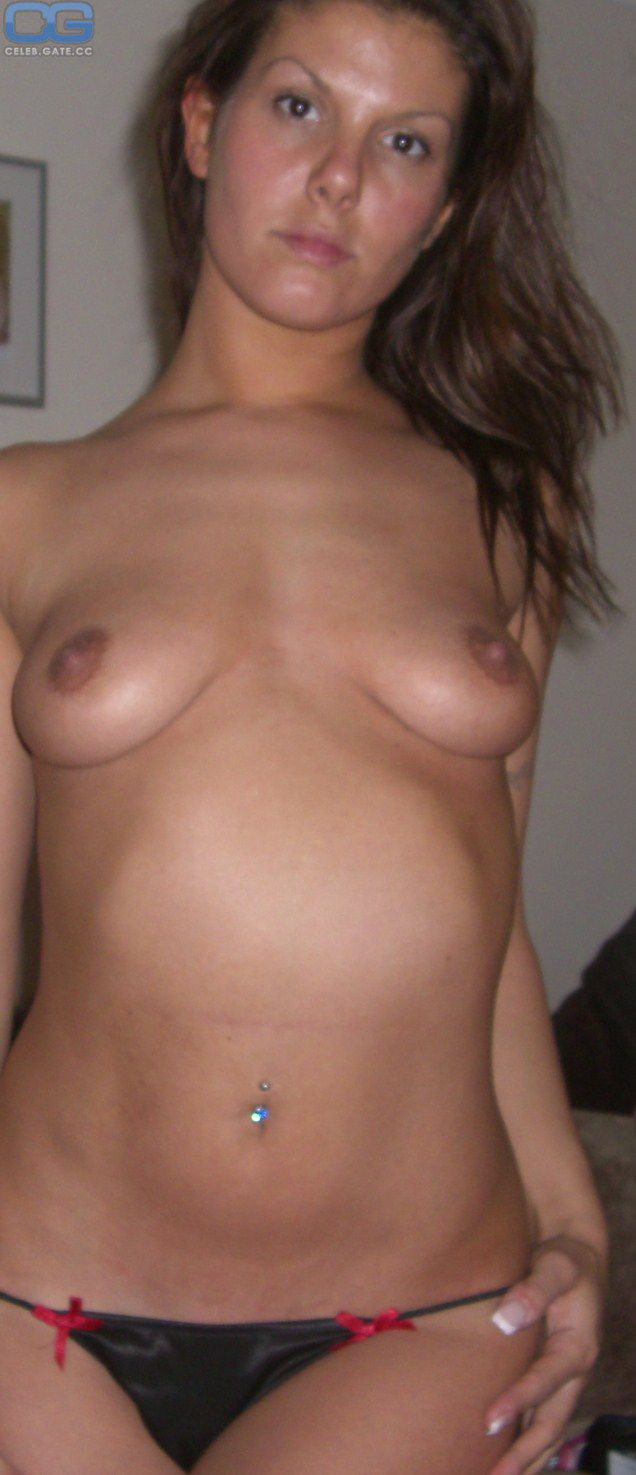 Jennifer Giroud & Olivier Giroud
The lady at Olivier Giroud's side is called Jennifer. The 34-year-old American has been Olivier's wife since 2011. The two have been together for several years before their marriage. Although they have had their share of ups and downs, the two are still a married couple. In 2014, photos of Olivier with model Celia Kay surfaced. Olivier's affair secretly took photos in a hotel room and then passed them on to the public. Despite this faux pas, the Girouds are still a couple and now have three children together. Unlike most other women players, Jennifer does not seek the spotlight and largely withdraws from the public eye. You can't find her on social media for example.
The only photos of her are always with Olivier, on his social media channels. Nevertheless, Jennifer still has a great influence on her husband's decisions and was able to persuade her husband to call off the transfer to Everton because she feels comfortable in London. Now the family lives in Milan and is happy there.